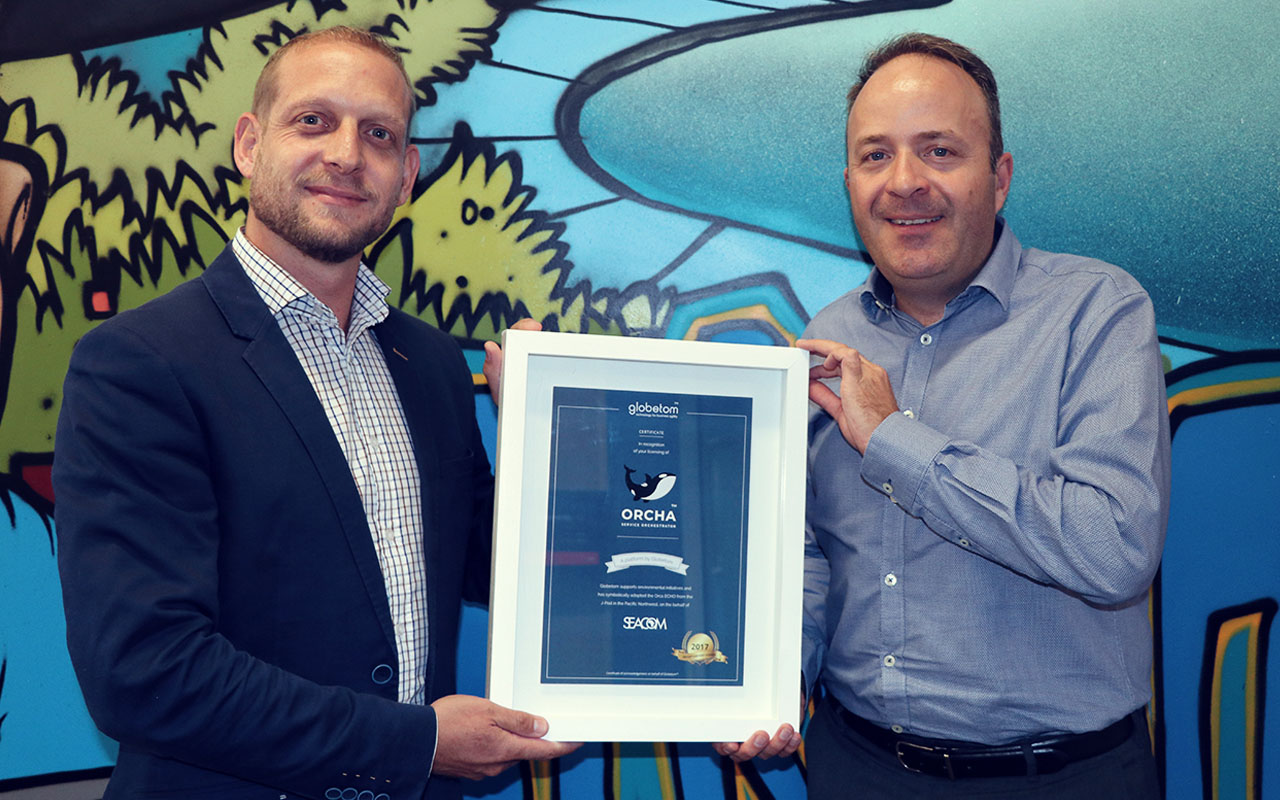 Orcha Makes a Splash at SEACOM
In recognition of SEACOM licensing of Globetom's Orcha platform as their enterprise integration platform, Globetom has symbolically adopted an orca called Echo from the Southern Resident Community in the Pacific North West on SEACOM's behalf. The donation amount from the symbolic adoption, supports research and education into orca pods through the Whale Museum in Canada.
The Orcha iPaaS (Integration Platform as a Service) enhances SEACOM's enterprise application integrations and is a fundamental part of their API enablement strategy and digital services journey. This platform and its implementation strengthen the systems integration and MDM (Master Data Management) adoption across SEACOM's OSS/BSS application stack.
To learn more about Globetom's Orcha platform and its features visit www.orcha.net.
(Steve Briggs – Chief Commercial Officer at SEACOM & Henning Viljoen – Director at Globetom)