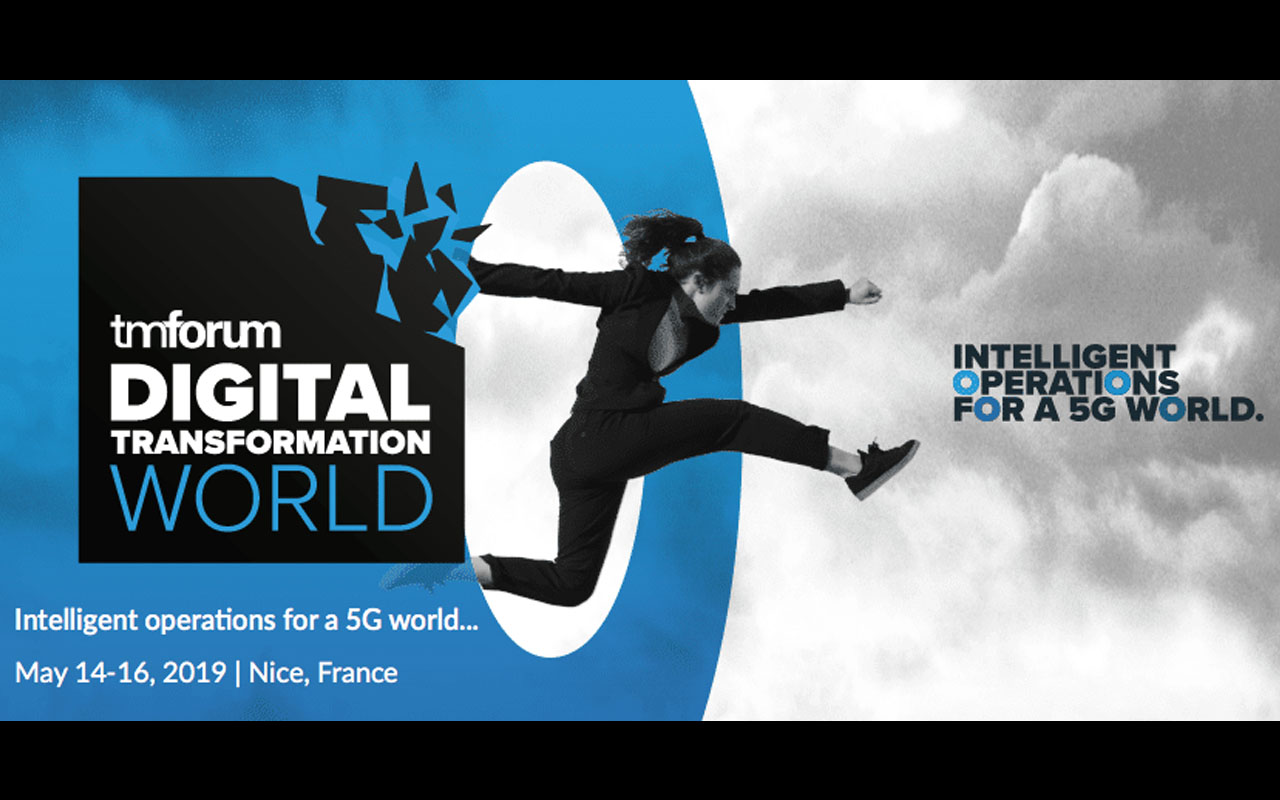 Globetom at Digital Transformation World 2019
The Globetom team is excited to be attending and participating in the TM Forum Digital Transformation World conference 2019 in Nice, France. Globetom is participating in two catalysts and Globetom's CEO Philip Stander is going to be giving an expert insight at the event.
Speaking Session
Wednesday 15th May 2019 | 12h20 – 12h45
Topic – Understanding the Business Case for Open APIs
Location – Hermes Auditorium
Speakers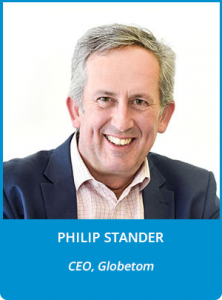 The Expert Insight will cover
What are the drivers and benefits associated with API adoption?
What is the return on investment for APIs?
How can CSPs overcome the barriers to API adoption?
View agenda
Catalysts
Connected Citizens – Smart City Accelerator
Champions – Orange, City of Nice, City of Sain Quentin, NTT Group and CABA

Participants – Globetom, BearingPoint and Cognizant

Globetom's Contribution – Globetom is leveraging our service orchestrator platform Orcha to orchestrate and integrate all of the catalyst platform components and our monetisation platform Revenue Weaver for ecosystem API subscription management.
Catalyst Description
The catalyst aims to build the draft for the global ecosystem for small and medium cities to develop their city capabilities. The platform aims to enable city stakeholders, such as developers, city agents, students and citizens to collaborate for the development of the smart city "context". Our vision is to assist cities to improve attractiveness with better development of an open platform that will facilitate stakeholder engagement, public service efficiency improvement we are achieving this through the use of open APIs. We are trying to initiate the growth of the digital ecosystem.
View Catalyst page View catalyst site
Business Operating System (BOS) – an implementation of ODA Core Commerce Management
Champions – Orange and Vodafone

Participants – Globetom, Sigma and SigScale

Globetom's Contribution – Globetom showcases the use of its implementation of the TMF 620 Product Catalog Management API and the integration of the API and integration with other catalog vendors' implementations to create a federated master catalog.
Catalyst Description
Today, a business challenge for CSPs is to have IT systems that are agile enough to address innovation efficiently; this is crucial for success in the digital revolution and in facing new players. BOS (Business Operating System) brings a new perspective allowing CSPs to focus on innovation instead of cost saving and integration issues. To do so, we aim to develop a reference implementation of the ODA Core Commerce Management platform in open source.
This will enable CSPs to manage and deliver multiple high-value products and services, improve time-to-market of services around 5G ecosystems, etc. The Catalyst paves the way for the development of the targeted reference implementation and will illustrate the main functional and software architecture principles. "Catalogue management", "welcome" and the beginning of "order capture" processes in simple use cases will be implemented and showcased through a seamless user experience. 5G, B2C and B2B catalogues will be federated; front- and back-ends will be articulated through Open APIs (enabling a multi-channel approach). We have also developed a software framework to integrate several software components/containers through micro-services – the so-called "envelope" concept.
View catalyst page
Meeting Room
Meeting Room O | Second Level of Acropolis Venue
Want to book a meeting with the Globetom team? Fill in the meeting request form below and we will see you at Digital Transformation World!