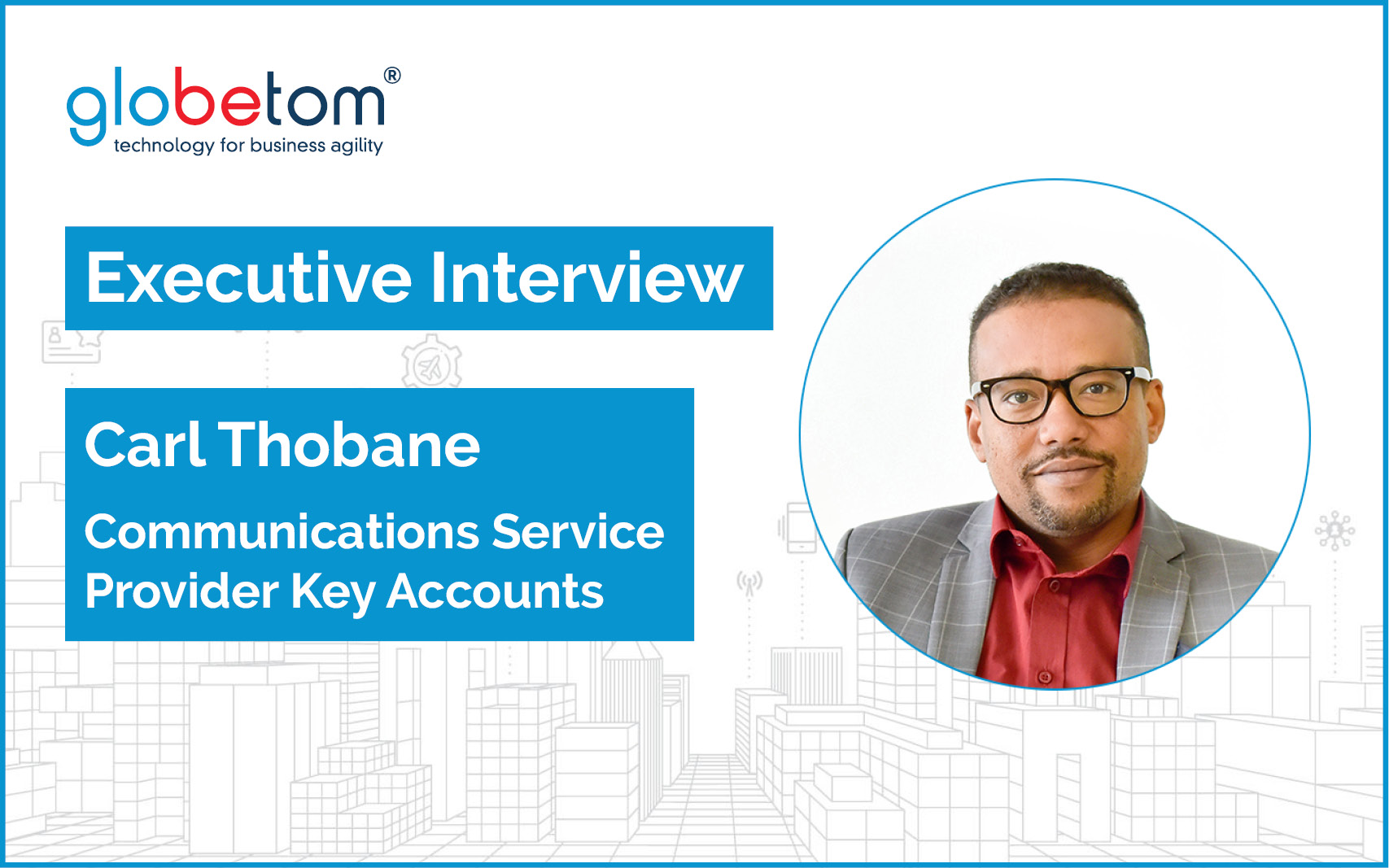 Enabling the Offer Eligibility and Product Catalogue TM Forum standard APIs at Tier 1 Telcos
Carl joined Globetom in 2004 after working at Hewlett-Packard for 5 years as an IT Consultant. He has been in the ICT industry since 1999, after completing his studies in Computer Science at the University of Johannesburg. He started his career at Globetom as a support engineer focusing on the Globetom IBF platform and its implementation. Carl went on to further become the Support Manager in 2008 and in 2012 changed roles to become a Principal Implementation Specialist, serving as technical lead on a variety of projects in addition to Client Relationship Management. He has a great passion for troubleshooting and problem solving and also for developing new relationships with people. His role is to look after and develop key strategic Telecommunications accounts.
Watch the interview below:
This is the third of five interviews with our directors that are staged over a six-week period – showcasing and explaining how they enabled our customers internationally to drastically increase speed to market while decreasing costs.
Visit https://www.globetom.com/news/category/leadership/ to watch these interviews.