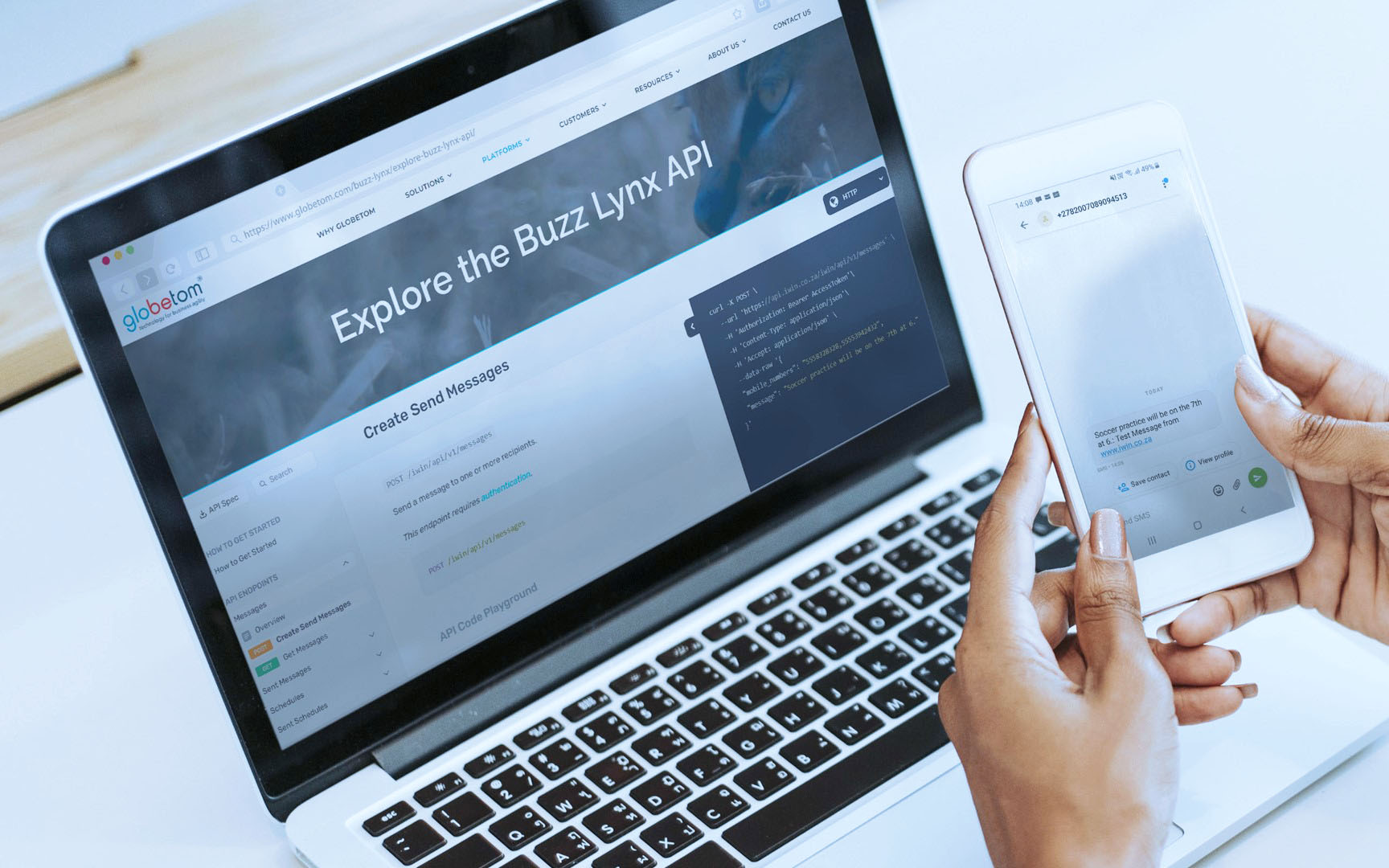 Buzz Lynx delivers a one-stop customer communication platform with integrated journeys for you to track the quality of your customer communication and engagement.
The Buzz Lynx RESTful Web Service API enables end-to-end management of your customer communication needs. The API delivers contact list management, template management, messaging scheduling and ad-hoc messaging interfaces.
The Buzz Lynx platform currently operates in South Africa under the brand name Iwin (a registered WASP in terms of the WASPA regulations). To obtain API credentials, you need to register for free on the Iwin portal, sms.iwin.co.za. From this page, click on the sign up button. From the portal you will be able to manage your destination countries and reach a global market. You do not pay any API subscription costs, the only cost is the cost of messaging. The API can be explored and tested using 10 free SMS units allocated to you upon registration.
Use this API for simple SMS messaging integration such as delivery of OTPs or other ad-hoc and scheduled messaging campaigns. You can also create multiple phone books and message templates. You can then create schedules which associated a message template with a phone book and a delivery time schedule.
Simply follow the steps in the video below to obtain an API key that will be linked to your account, and be ready to use reliable, secure message integration with your digital service platforms.
Visit https://www.globetom.com/buzz-lynx/api-integration/ for more information.