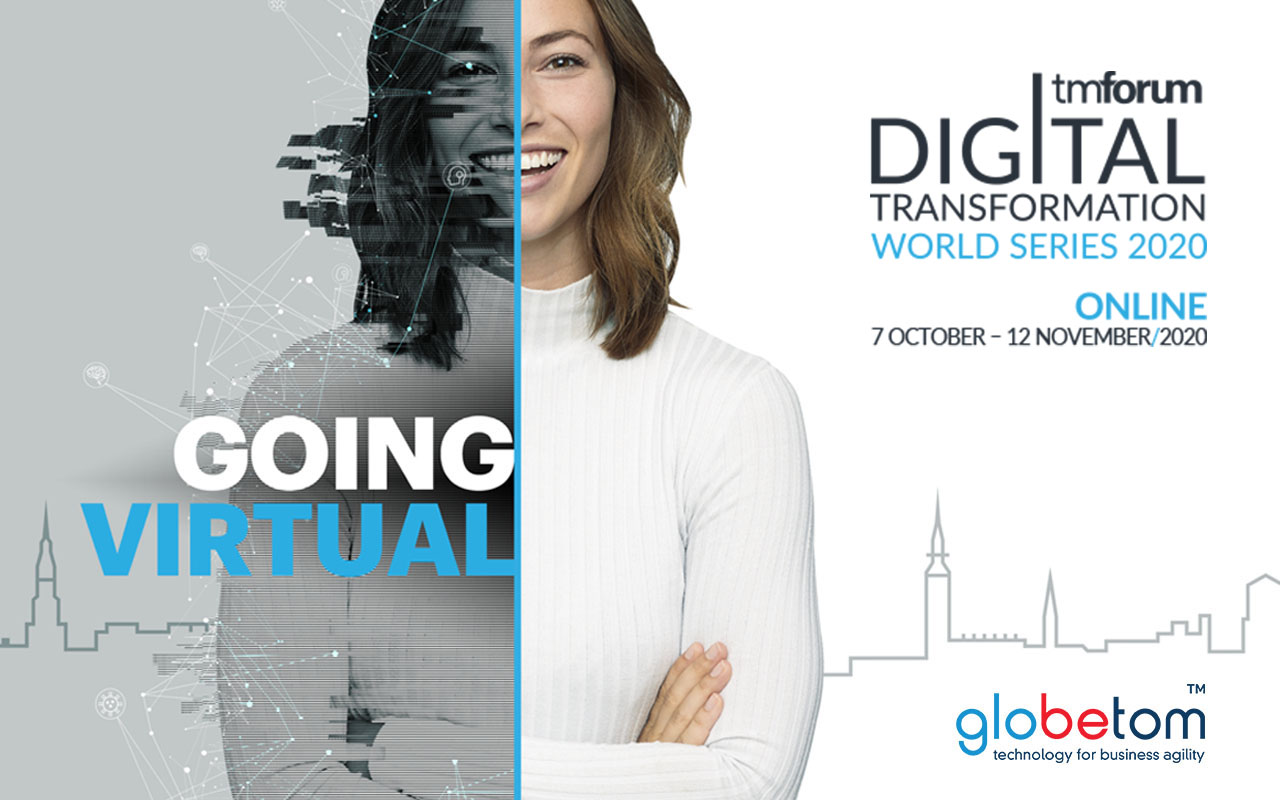 Globetom showcasing ease of API adoption and metadata standardisation at DTW 2020
API adoption and metadata standards can prove to be resource intensive and costly, in spite of the promise of scalability, agility, and speed to market benefits in the long term.
Globetom is once again actively participating in the TM Forum Digital Transformation World Series 2020, a multi-week, fully digital event for industry knowledge exchange, collaboration and innovation, showcasing how our technology removes the obstacles experienced by many organisations in Open API adoption and related metadata standards implementation.
We have been an active contributing member of the TM Forum, the predominant global organisation for Telecommunications standards and innovation, since inception, participating actively in Standards Contribution and Catalyst (Proof of Concept) Projects since 2016. We are also a contributing member to the Open Digital Architecture initiative.
For the Digital Transformation World 2020 event we have produced videos showcasing the ease of implementation of the GB979D standard for the Analytics Big Data Repository (ABDR), the TMF620 Product Catalogue Management API, and the TMF658 Loyalty Management API, utilising the Globetom Orcha advanced Integration Platform as a Service (iPaaS) stack. These standard APIs have successfully been implemented across industries.
Open Data Architecture/Analytics Big Data Repository standards
Learn how cloud data, analytics and ABDR can be leveraged to deliver cost-effective solutions to CSPs/DSPs. Watch the video by completing the form below and contact us to book a demonstration of how our Orcha platform is deployed for agile, real-time data integration for machine learning, forecasting, dashboards and reporting.
Complete the form below to access the video:

Customer and Product Catalogue Offering standard APIs
Watch the video below to learn more about Globetom's agile TM Forum Open API implementation with an underlying Orcha Hybrid Integration Platform to fulfil API calls. Contact us to book a demonstration of how the TMF620 Product Catalogue Management and TMF658 Loyalty Management APIs are deployed to drive product catalogue standardisation and agile customer engagement capabilities with a standard Loyalty Management API.
Complete the form below to access the video:
Catalyst Description
The Business Operating System (BOS) Catalyst focuses on the Core Commerce Open Digital Architecture (ODA) component and aims to showcase how multiple vendors can deploy Core Commerce and other ODA components that integrate seamlessly as a result of the TM Forum Open API standards supported by participating vendors such as Orange, Vodafone and others. The catalyst showcases the deployment of ODA components in Rancher using the ODA canvas.
Demonstrations of this technology and enablement are available on request.